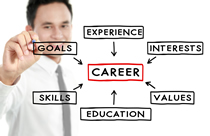 At DCI-Careers, we strongly believe in our mission and vision so as to bring out the best in the individuals we seek to develop and the companies that we match our talents with.
Below are our key mission and vision statements:
To be a dedicated and leading recruitment agency that delivers effectively to the needs of both employers and candidates.
To help candidates develop their fullest potential in their careers.
To help employers achieve an optimal staff pool.